Katia
Harb
's fourth and most successful album was one of 2004's best. Titled simply
Katia
, the album itself cannot be described so simply.
Katia
worked with a wide range of the top names in the industry: Marwan Khoury, Tarek Abou Jaoudeh, Khaled Ez, Hadi Charara, Guy Manoukian, Imad Chamseddine, Amr Mustafa, and Walid Saad, among many others. The album is primarily in the Lebanese and Egyptian dialects, and with one song in the Gulf/Khaliji dialect. The music styles vary from tarab and dabke to electronic pop and ballads. Enjoy this relatively rare CD from
Katia
, whom is nowhere to be seen nowadays.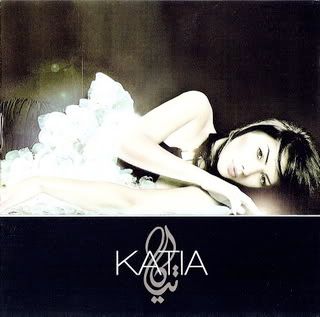 1. Ad El Hob
2. Abadan
3. El Talla
4. Sa'ban Alaya
5. Dellouni
6. Ta'ebt
7. Ya Trekni Fel
8. Sehr Eyouni
9. Men Eini
10. Ma Fina (Guy Manoukian Remix)
11. Ajmal Ghenniyeh (Hadi Charara Remix)
12. Abadan (Beirut Biloma Dance Remix)
Download Here
256 Kbps + Covers
You can download the original single version of
Ma Fina
below. It's a video rip, but I still prefer it to the remix:
Download Here
192 Kbps