Reeda's absence from the music scene could not have been cut short in a better way than her 2006 album,
Shaklak Ma Ytammensh
. To announce her return, she released a video for
Mashi Ya Zaman
which showed her at work in the studio with Iwan and Tarek Abou Jaoudeh, as well as other musicians, production teams, and makeup artists. A few months later, Reeda released her album and the video for the title song simultaneously. Though the arrangers incorporate western instruments to spice things up, the album is a very oriental one. The catchy title song, composed by Riyad El Hamshari, is made up of heavy beats, accordion, and kanun for the most part. The third single,
Bala Betthebni
, is another catchy, upbeat song composed by Mohamed Yehia, and Khaled Nabil incorporates the electric guitar (similar to the way he did on
Aadi
by
Nora Rahal
). Hadi Sharara's arrangement on the upbeat
Khallik Ala Rahtak
is also reminiscent of his work on Razan's hit debut single,
Law Hob Dah
, which came out later that year. Apart from the very Turkish
Bes'al Hali
, which doesn't fit Reeda at all, and the sleepy
Tamma'tak Feya
, the album is a success. However, is no doubt that
Mashi Ya Zaman
remains the gem in this album, and the proof is that most to people refer to this album by that title.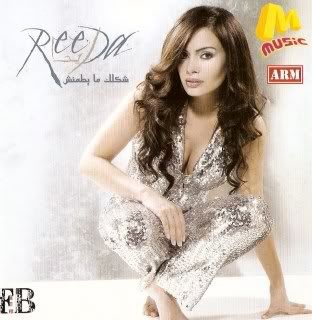 1. Bala Betthebbeni
2. Kol Dmou' El Koun
3. Shaklak Ma Ytammensh
4. Tamma'tak Feya
5. Bes'al Hali
6. Khallik Ala Rahtak (Narak Men Nari)
7. Khod Albi
8. Mashi Ya Zaman
9. Mashi Ya Zaman (Remix)
Download Here
256 Kbps + Covers