Like Carole Samaha was, Adam is under the Tarab Production label, meaning Nicolas Saade Nakhle is his producer. Unlike Carole, who Nicolas only composed
Addaysh
for, Adam's biggest hits are all composed by Nicolas. Adam has more than excelled in the Khaliji and Egyptian Arabic dialects as well as his native Lebanese dialect. Though his vocal ability is easily the greatest of his generation, too many singles and live albums have made his career very slow. This album includes two of his recent hits,
Hatha Ana
and
Kheles El Dame'
, as well as an older hit,
Habib El Rouh
, in which you will notice his voice is much younger than it is in the rest of the songs.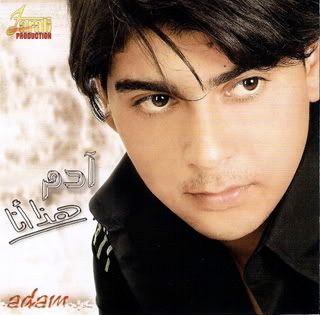 1. Hatha Ana
2. Kheles El Dame'
3. Ader Rabbi
4. Kattar Kheirak
5. Habib El Rouh
6. Allah Yemassik
Download Here
256 Kbps + Covers