Nawal, or Nawal El Kuwaitia as she has come to be called recently, has been professionally singing for a quarter of a century now. Her ever-changing style started with traditional Khaliji songs, but today her portfolio boasts a wide range of styles, including western-influenced Khaliji ballads, Moroccan, Egyptian, and pop. Nawal's first attempt at the Moroccan dialect, the hit
Tammen Galbak,
is included, the hit
Tammen Galbak
. The first single,
Inta Tayeb
, and
Gelli Meta
are arranged by Egyptian arrangers Khaled Ezz and Hani Farhat, like the majority of Asalah's 2007 Khaliji album.
Fel Bedaya
is an interesting track which uses a vast number of instruments, including the clarinet, violin,
ney, kanun
, piano and accordion, coupled with various percussions, Egyptian and Khaliji. The songs with a purely Khaliji feel to them are arranged by Tarek Aakef, who despite his Egyptian origin is no stranger to Khaliji music.
Tefadhal
is a typical Khaliji dance song, while
Dekhil El Hob
and
Ala Keifah
are mellower, but all are instantly recognizable as Aakef's work. The remaining songs are in Nawal's signature style, Khaliji but always with international influences, ranging from Latin to Egyptian.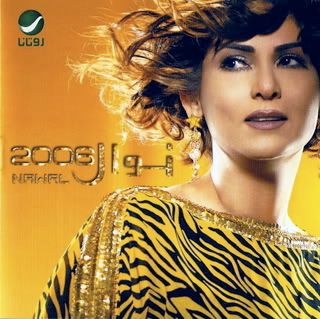 1. Tammen Galbak
2. Inta Tayeb
3. Kessarni El Khouf
4. Dekhil El Hob
5. Tefadhal
6. Gelli Meta
7. Bi Fakkarouni
8. Fi Jefaf El Omr
9. Ala Keifah
10. Ayam Hobbek
11. Erham Eyouni
12. Fel Bedaya
Download Here
256 Kbps + Covers