Najwa Karam's seventeenth album furthers the reputation of both excellence and musical evolution that she has upheld for the past two decades. This album, perhaps more than any of its predecessors, shows the many faces of Najwa and her music.
Am Bemzah Ma'ak
's star-studded list of lyricists and musicians includes Nizar Francis, Saoud El Sharbatli, Melhem Barakat, Wissam El Amir, Imad Shamseddine, Hadi Charara, Mohamed Mostafa, and Tamim, whom Najwa works with for the first time. Najwa's past two albums focused primarily on more traditional Lebanese songs, with a few exceptions. However, this album's music ranges from
dabke
and
sha'bi
to more jazz and pop-influenced songs that still maintain an Arabic feel. Though not an instant crowd-pleaser like her
Kibir El Hob
album, this album's style is mature and something you will want listen to over and over.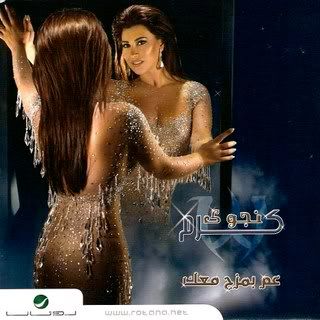 1. Inta El Shams
2. Am Bemzah Ma'ak
3. Gatalna El Khouf
4. Ammant Galbi
5. El Helm El Abyad
6. Kammel Ala Rouhi
7. Ta'a Khabbik
8. Ma Bkhabbi Alaik
Download Here
256 Kbps + Covers