Few artists have had a career as eventful, or achieved so much in such a short period of time, as Haifa Wehbe. In her six-year career, she has released three albums, a mega-hit single (the ubiquitous
Boos El Wawa
), and gotten her own reality show, as well as keep several tabloids open with rumors and stories of her private life. Three years in the making,
Habibi Ana
sees a Haifa with a better voice, and a very different style. Haifa's previous albums were made primarily by Lebanese musicians, with even the Egyptian songs usually by Lebanese composers or arrangers. However, with only one Lebanese song on this album (
Ayami
) and a handful Lebanese musicians (Wissam El Ghazzawi, Yehia El Hassan, Elie Barbar, and Jean-Marie Riachi), Haifa has worked with some of Egypt's best-known modern musicians, including Mohamed Yehia, Amr Mostafa, Tarek Madkour, Mohamed Refai, Tamer Ali, Tamim, Khaled Ezz, and Sherif Tag. The majority of the songs combine more pop and R&B than her previous album, but Haifa still maintains a great Arabic feel to the majority of the songs, whether via percussion, kanun, or strings. With the exception of Tarek Madkour's work (
Ya Habibi Ana
,
Ma Tkallemnish
) and
Tesmahli
, this is the first Haifa album I listened to without skipping every other song. For those who, like me, miss Haifa's more Arabic and upbeat work, like
Ragab
,
Tigi Ezay
, and
Ma Khadtesh Bali
, Haifa doesn't disappoint with
Ma T'oulsh Le Had
.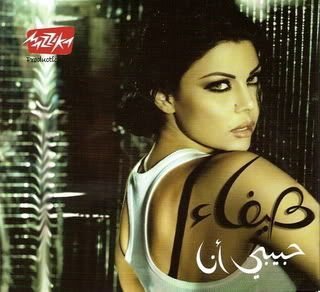 1. Ya Habibi Ana
2. Yabn El Halal
3. Ba'd Elli Hasalli
4. Albi Habb
5. Olt Eih
6. Ma T'oulsh Le Had
7. Metakhda
8. Ayami
9. Hat Alaya
10. Tesmahli
11. Khayna
12. Hassa Ma Beinna
13. Ma Tkallemnish
14. Ihsasi Bik
15. Moush Adra Astanna
Download Here
256 Kbps + Covers