After her 2005 album,
Mudhahara Nesa'iya
(Women's Rebellion), Shams stayed out of the public eye for a long period of time. The news of the termination of her Rotana contract made many think that her career could only be headed downwards. She returned however, in 2007, with a strong pan-Arab promotional campaign and a controversial video that satirized the American politics in the Middle East,
Ahlan Ezayak
. Now signed on as Surpr!se Entertainment first artist, Shams' return couldn't have been stronger. Her new album contained two (very different) discs, the first in the Khaliji/Gulf and Iraqi dialects, and the second in the Egyptian dialect.
Abdelqader El Hedhoud composed the majority of the first disc, with the exception of tracks 3, 5, and 6. The album opens with
Million
, a lighthearted and comedic song arranged by Tarek Aakef, who gives the song the strong percussion he likes to use on his Khaliji work. Tarek Aakef arranges the most traditional-sounding songs on the album,
Million
,
Ba'ad Omri
and
La Tetawel Lesanek
included.
La Tgoul Ma Aridek
, composed by Samer Rashed and arranged by Walid Fayed, is the album's sole Iraqi song.
Nadhra
, which borders on the noisy, is given the Egyptian
maksoum
treatment by Dr. Ashraf Abdo. The remaining songs have a very different sound, the arrangers, Mohamed Mostafa, Medhat Khamis, and Karim Abdelwahab, are from Egypt, while Ismail T. Black hails from Turkey. Mohamed Mostafa arranged
Afia Alay
and the hit
Loha Me'

aqeda
, both ballads that he did an excellent job on, though he took a more traditional approach with the former.
Tefl
, also arranged by Dr. Abdo, is a mix of both oriental instruments and western beats, and very different from
Nadhra
(in a good way). Karim Abdelwahab does his best work on ballads, and
Halat Ferag
is no exception, because he makes sure that a slow song doesn't have to be a boring one. The first disc bows out with
Qessa Aalamiya
, which İsmail Tunçbilek arranges, using his signature strings (which you can hear on
Al Hob Wal Wafa'
, as well as Nawal's
El Shoug Jabek
and
Ma'goula Tensani
) combined with clarinets and a purely Iraqi beat.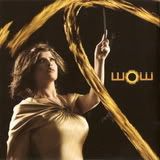 1. Million
2. Loha Me'aqeda
3. Ba'ad Omri
4. Nadhra
5. La Tgoul Ma Aridek
6. Sema'na
7. La Tetawel Lesanak
8. Afia Alay
9. Tefl
10. Halat Ferag
11. Qessa Aalamiya
Disc 1
256 Kbps + Covers
The majority of the songs on the second disc of Shams' album tend to either be comedic (and subsequently noisy at times) or beautifully sung and composed ballads. Shams' pronounciation is excellent for a Kuwaiti native, though at times her voice does falter. Mohamed Diya'eddin, who is credited with much of
Asalah
's early success, composed and arranged five songs on this disc. Mohamed Rahim's composition,
Ahlan Ezayak
, opens the second disc on a lighthearded note also.
Ana Arfa
is not as interesting, but it's followed by the album's second single,
Ghammadt Eineik
, which Shams shot a meaningful video for, depicting the life of a person riddled with a drug addiction.
Wakhed Balak
and
Neb'ed Youmein
are musically neutral,
maksoum
songs, with nothing interesting or off-putting.
Moush Eshq La
, by Mohamed Diya'deddin, has a beautiful, traditional orchestra-style feel to the music.
Za'lan
and
Eih Dah Aslo
, an annoying shot at hip-hop, are the album's low points, with not much in terms of lyrics or music to appreciate. However, listening to the great work done on songs like
Albi Be Youga'ni
(composed by Mohamed Rifai, arranged by Karim Abdelwahab) and
Lazem Asibak
(composed by Walid Saad, arranged by Mohamed Mostafa) is gratifying enough to make you forget the not so stellar songs. Shams just released a video for
Ta'ta'ah
(Stutters), the love-it or hate-it song of the season, with mixed reviews. Some simply hate the shrieking Shams does, others love the comedic lyrics and the funny video which portrays Shams as a corrupt judge in what appears to be a red devil suit. As always, Shams also injects some politics under the surface of the video.
1. Ahlan Ezayak
2. Ana Arfa
3. Ghammadt Eineik
4. Wakhed Balak
5. El Wa't El Mounaseb
6. Ta'ta'ah
7. Albi Be Youga'ni
8. Za'lan
9. Moush Eshq La
10. Neb'ed Youmein
11. Lazem Asibak
12. Eih Dah Aslo
Disc 2
256 Kbps + Covers